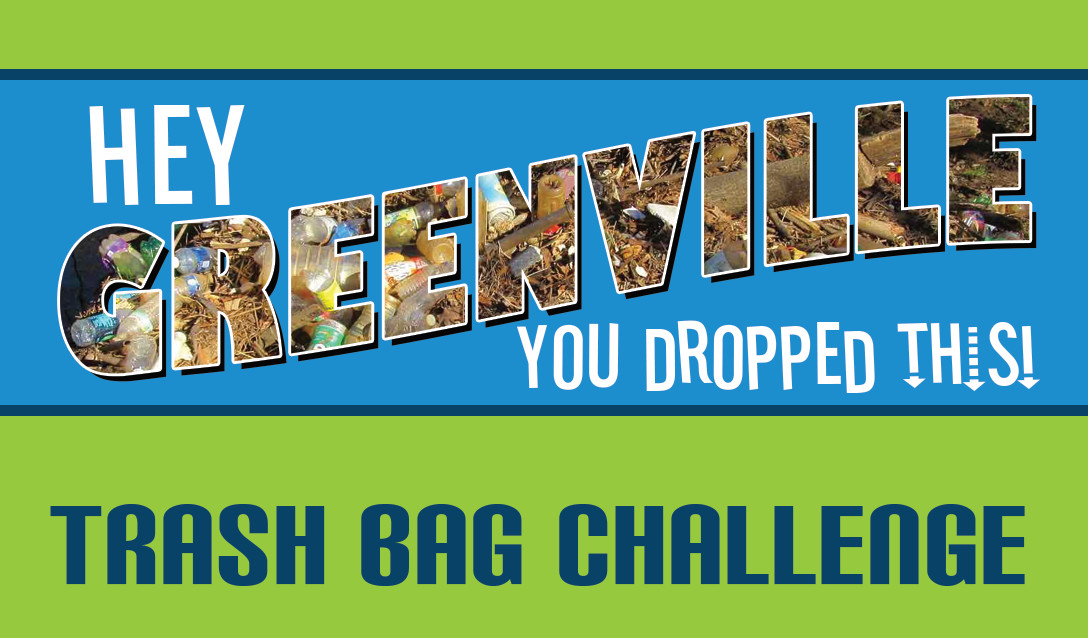 Do you think Greenville is looking a little trashy? Take the Trash Bag Challenge! It's simple Greenville County Residents… here's what you do:
Pick up enough litter to fill one trash bag
Take a photo of you with your filled bag
Email it with your name and address to challenge@yuckyducky.com
That's it! We'll send you a prize to thank you for your efforts. When you're done, challenge someone else!
Prizes available to Greenville County Residents only